Monithon.it : a civic monitoring activity based on the Open Data of OpenCoesione
During the ForumPA 2013 several activities related to Open Data and reuse of PSI in Italy were announced, including the Monithon project. The idea behind Monithon was born some months earlier, during the Spaghetti Open Data first meeting. Luigi Reggi wrote the following blog post to explain it:
"Civic monitoring is aimed at improving collaboration between governments and citizens. On the one hand, it enables citizen control over government spending. On the other hand, crowdsourcing information is a powerful way to drastically improve the quality of existing information systems and the quality of policy decisions. Monithon is a civic monitoring activity based on the Open Data from OpenCoesione, the Italian national on the implementation of investments programmed in the 2007-2013 programming cycle by Regions and State Central Administrations. The idea behind the Monithon experiment is quite simple: you look for projects funded by EU Regional Policy in your neighborhood and pay a visit to the company or the public agency that is using that public money. The project is delivering? What is going wrong? Etc. All the information the users collect (photos, videos, reports...) will be uploaded to the OpenCoesione website once the supporting tools are developed."
These supporting tools are now here. Monithon is based on the Ushahidi platfom: you can see already submitted reports related to some OpenCoesione projects. You can use Ushahidi mobile apps to collect data and stories to spread the data journalism and citizen journalism in your city or your region. There is a mailing list (monithon@googlegroups.com) and a guide to help users and civic hackers to collect data and to organize Monithon events.
After an additional Monithon  during the hackathon at the International Journalism Festival in Italy, the overall idea and the related processes improved. This is reuse of practices and tools: OpenCoesione, and all related initiatives, is one of the best examples of Italian civic action based on PSI reuse we have nowadays.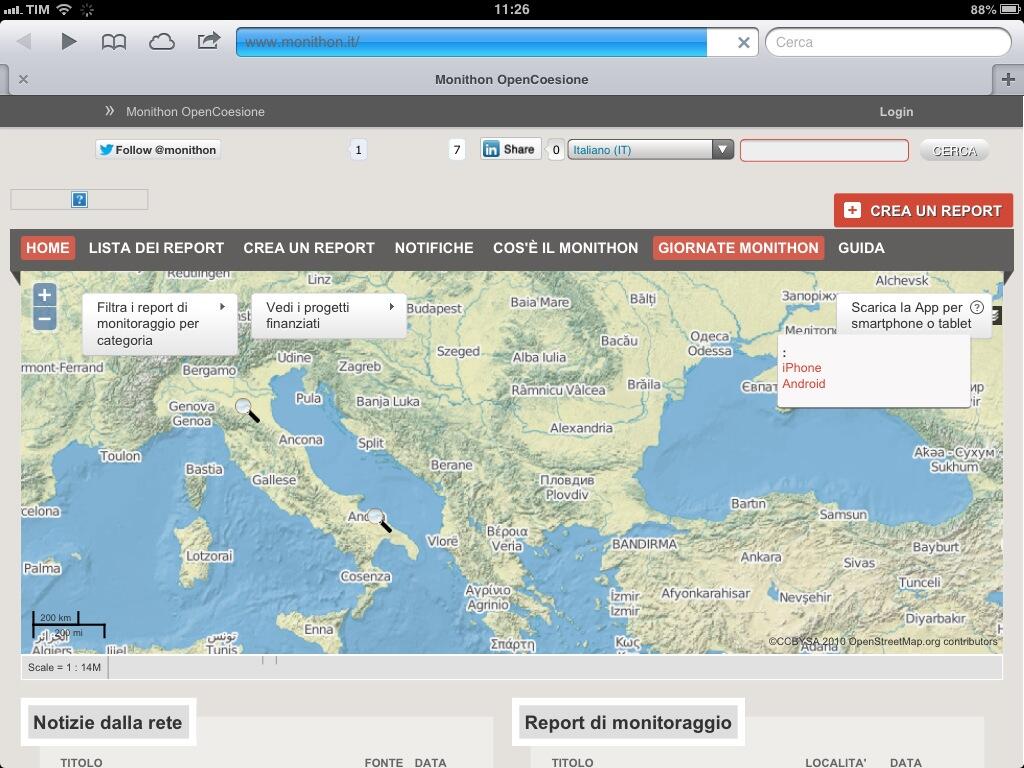 admin